Custom Event Favors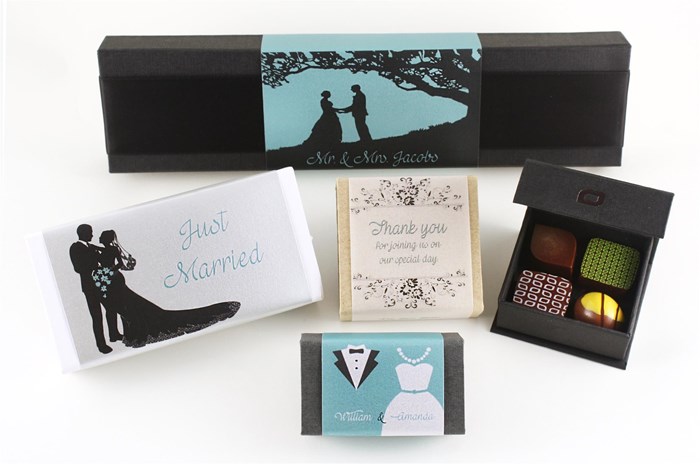 Our multi-sized magnetic bonbon boxes are the perfect building blocks to create memorable custom favors for special events and corporate promotions.
Choose the perfect colors to compliment your wedding, baby shower or birthday party and we'll add photos or text to create completely personalized chocolate souvenirs. Or send us your company's preexisting logo artwork to expand brand identity with promotional chocolate handouts.
If you have a personal or professional design concept that has yet to be realized, our graphics department is here to help make your vision a reality. Contact us to learn more about working with our in-house design team to create original artwork for your custom chocolate boxes.
If customization isn't a priority, our Brooklyn Born Chocolate® line offers the same choice selections at a more cost effective price point. Please contact us to learn more about wholesale discounts for event favors packaged under our company brand.