About the Chef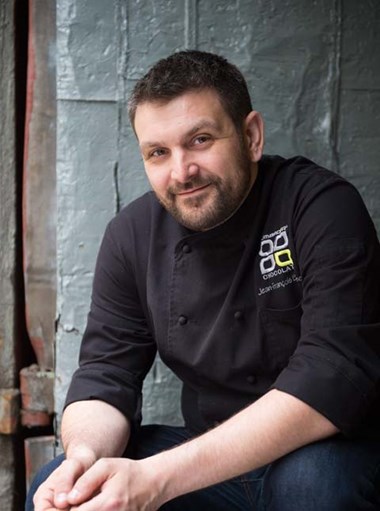 Jean-François Bonnet was born and raised in Fréjus, a small town in the South of France. His passion for pastry awoke in childhood, when the daily aroma of freshly baked breads filled his family home above a local bakery.
Chef Bonnet received his formal culinary training under Michelin two-star Chef Philippe Da Silva at the Hostellerie des Gorges de Pennafort before relocating to the United States in 1999. Eager to share his unique vision with the New York community, Jean-François served as pastry chef at several culinary powerhouses including Monkey Bar, Cello and the Ritz Carlton's L'Atelier.
In 2003, world-renowned chef Daniel Boulud invited Jean-François to become Executive Pastry Chef at his legendary flagship restaurant Daniel. Chef Boulud notes that Chef Bonnet "has the technique of an artisan and the creativity of an artist. He combines it with simplicity and respect for delicate flavors and textures."
During his years at Daniel, Jean-François was twice listed among Dessert Professional Magazine's "Top Ten Pastry Chefs in America," first in 2005 and again in 2006.
In 2005, Chef Bonnet opened the Brooklyn-based chocolatier Brooklyn Born® Chocolate with his business partner Michael Altman. The company's signature confections blend exotic fruits, spices and herbs with all-American ingredients including peanuts, crispy rice and graham crackers.
For Jean-François, Brooklyn Born® Chocolate is a labor of creativity and passion. His enthusiasm for blending classic American confections with artisan sensibilities is reflected in each distinctive recipe he creates.