Corporate Gifting
Customized Corporate Gift Boxes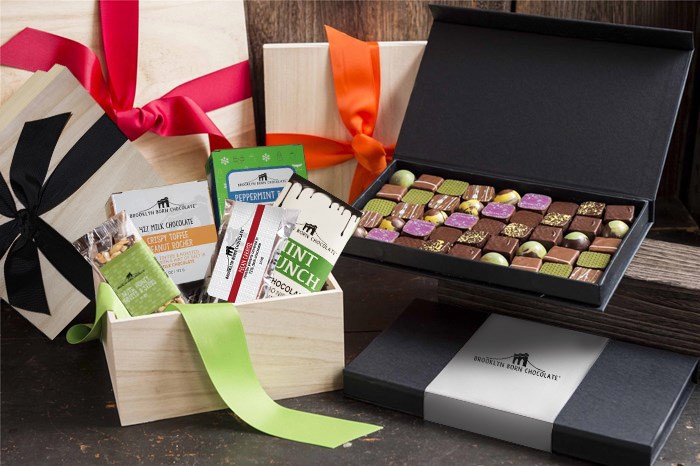 Our holiday corporate gifting services give clients the freedom to create fully customized chocolate boxes and drop ship them to individuals nationwide. Flexible pricing starts at $9 per gift box.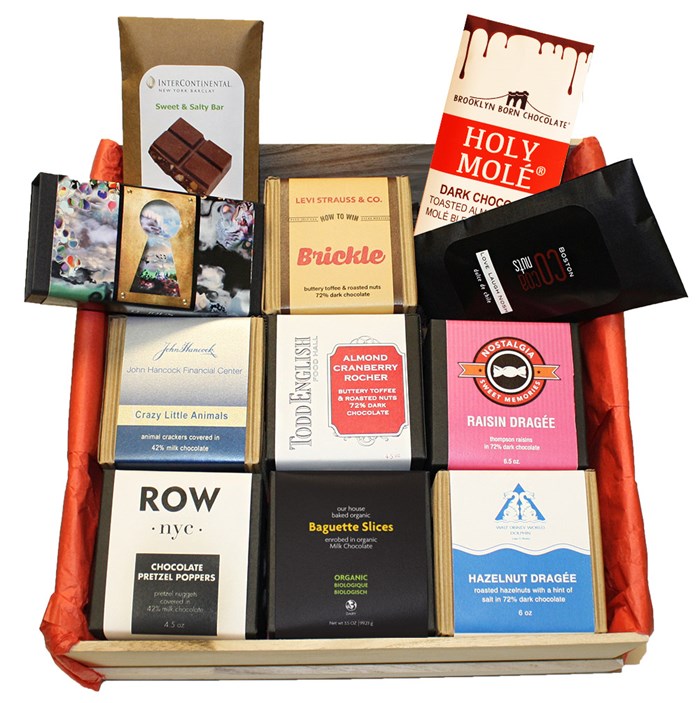 Choose your favorite confections from our extensive product line, define your private label packaging details and let us handle the rest. The final result is a completely memorable gift box that reflects your originality, fits your budget and provides your client with a taste of world-class premium chocolate.
Flexible pricing starts at $9 per box and includes $25, $50, and $75+ VIP gift assortments. Optional drop shipping services are available during the winter holiday season. Contact us for complete information about our promotional chocolate holiday gifts.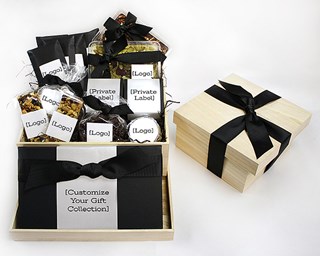 If customization isn't a priority, our Brooklyn Born Chocolate® line offers the same choice selections at a more cost effective price point. Visit the Chocolate Gift Baskets page to review our year round gift bundles or contact us to learn more about Brooklyn Born® brand wholesale holiday gift box offerings.